How to Set Up Planning Center Giving
1. Go to Planning Center Giving by going to here.
2. Log in or create your account by clicking on the icon in the top right corner and choose "Log in"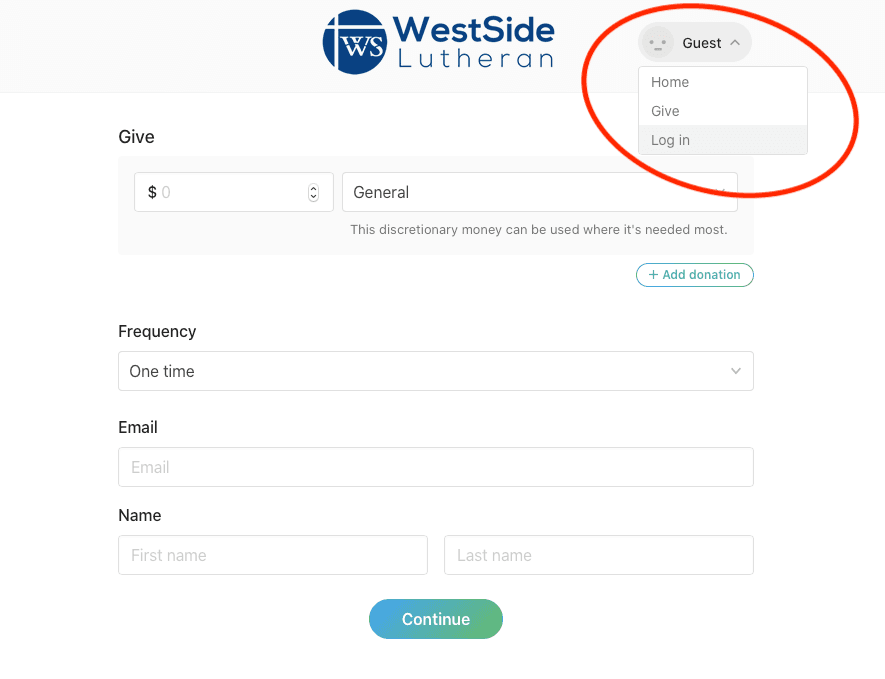 3. Use the phone number or e-mail address we have for you in our database (if applicable) to connect to your existing profile.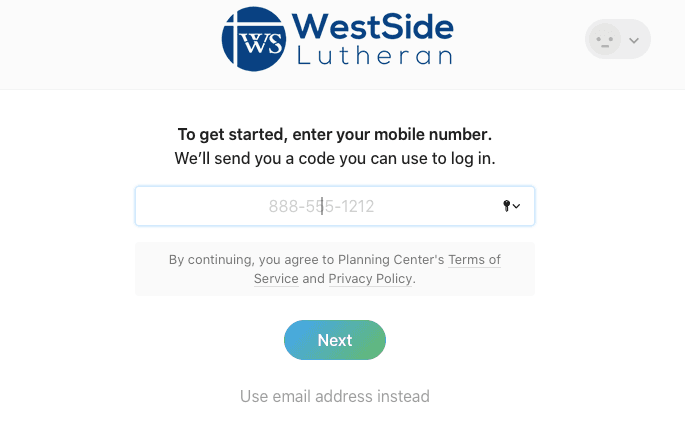 4. Once logged in, follow the prompts to set up your giving including the amount, frequency, and payment method for your offering.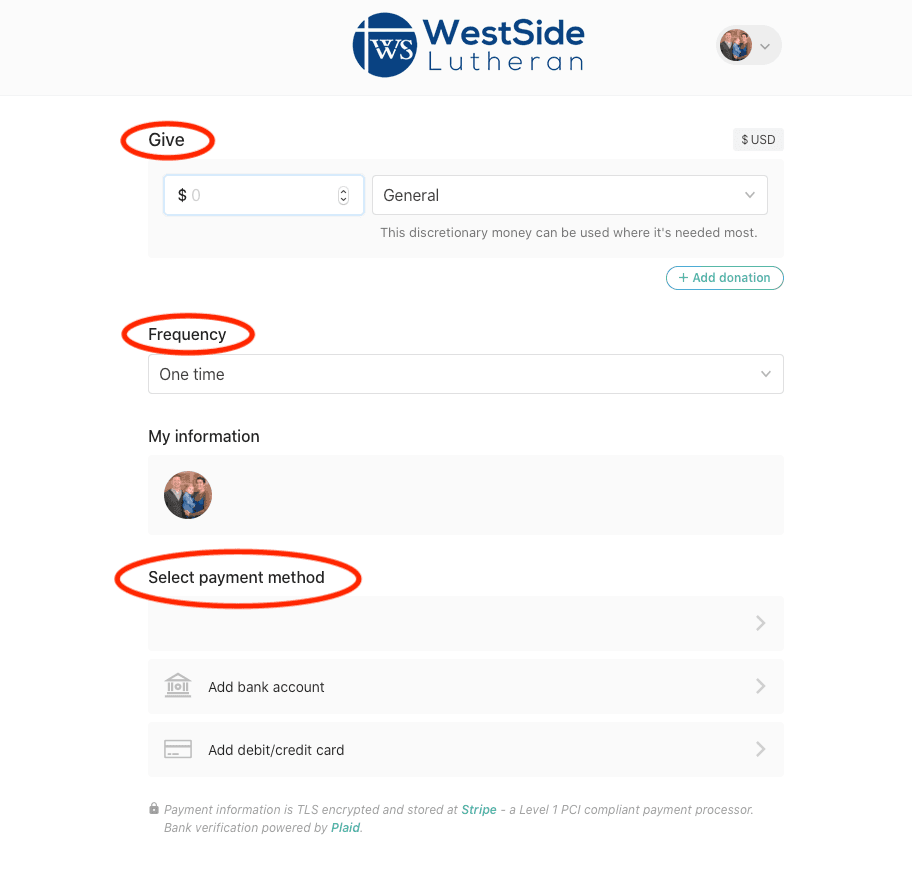 Now that your account and giving are set up, you may log in at any time. Select Profile, and My Giving to update your giving preferences and access your giving history. (Be sure to bookmark this page, or go to "Give" at wslc.info to find it there.