Did you know?
Worship is at the center of life as a community and of our faith formation. That's why all ages worship together at WestSide. Faith is being formed just through the mere act of attending worship together. That low buzz of kids in worship that you hear? That's the sound of faith happening!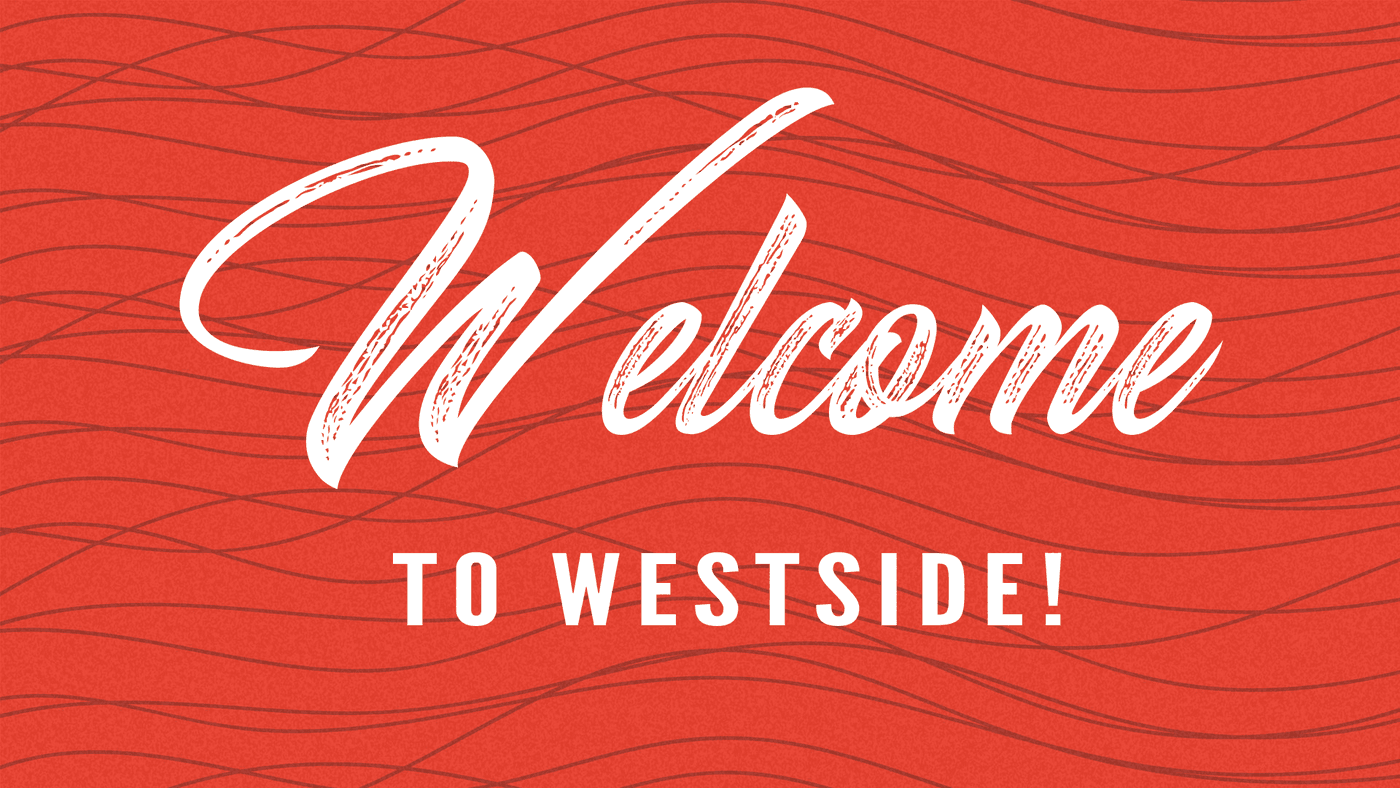 Here for the first time?
Let's meet! Fill out the digital visitor form or a Welcome card found in your row and drop it in the offering plate or the Welcome Box at the Info Desk.
---
What's Happening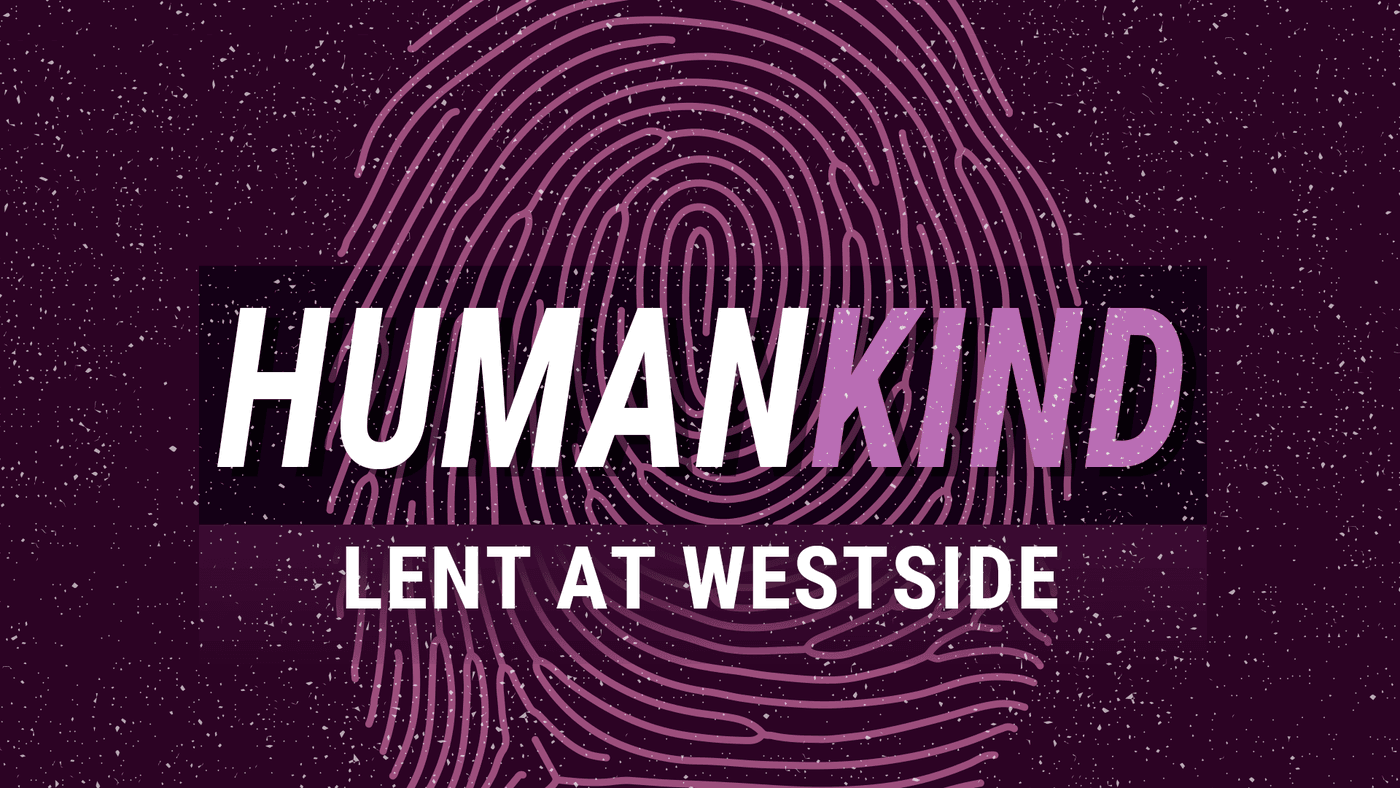 HumanKind
This Lent, we will be exploring humankind -- that God in Jesus chose to be one of humankind, what it means for us to be humankind, and we will get out into our community to serve our fellow humankind. Give a little humankindness. Gather on two bookending Wednesdays at WestSide: Ash Wednesday, February 26, 6:30 pm, and Wednesday, April 1, 6:30 pm, for story and song. In between these Wednesdays, we go out and serve.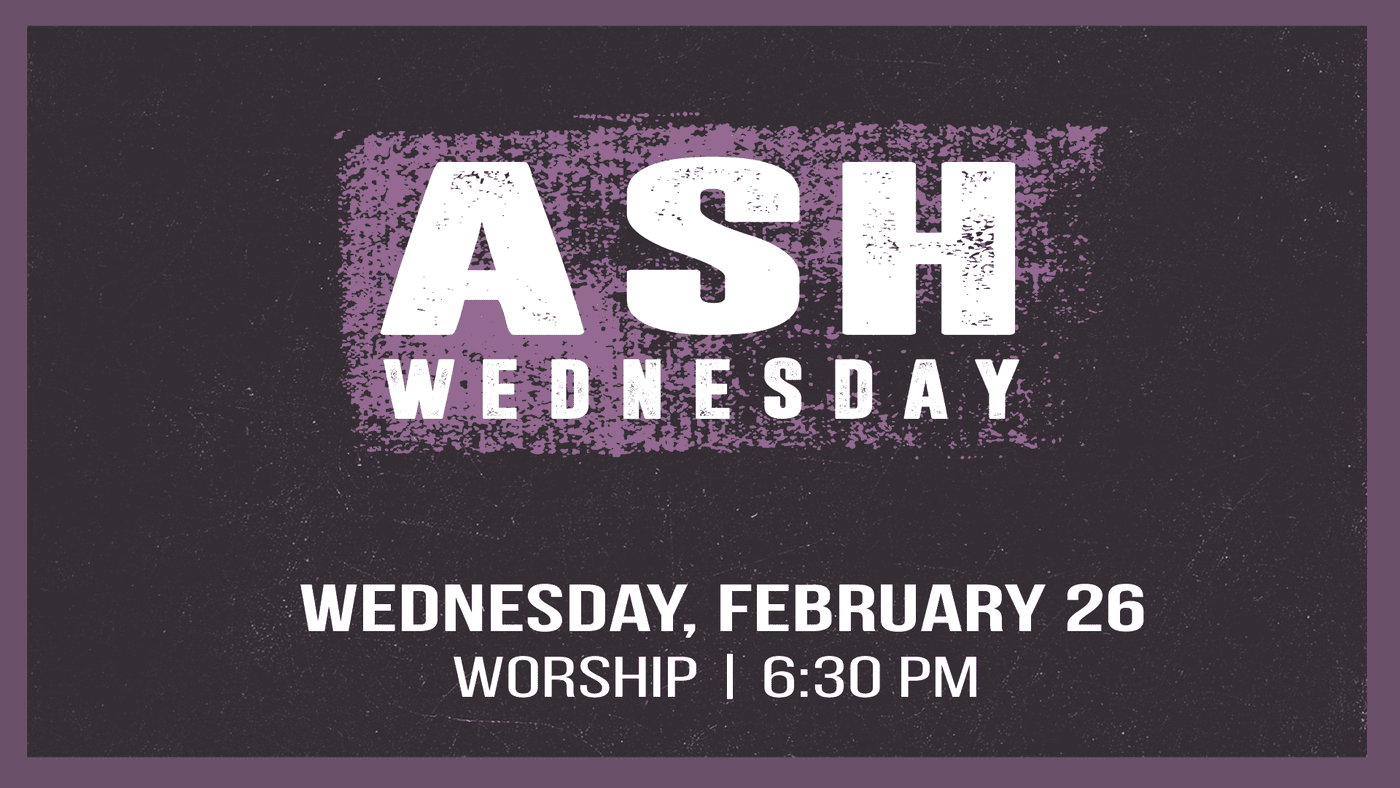 Ash Wednesday
Ash Wednesday Worship Service will be preceded by a simple soup supper and serving event. Bring soup to share; some will be our meal and some will go in our freezer, to be shared with those who need a meal. Sign up to let us know you're bringing soup.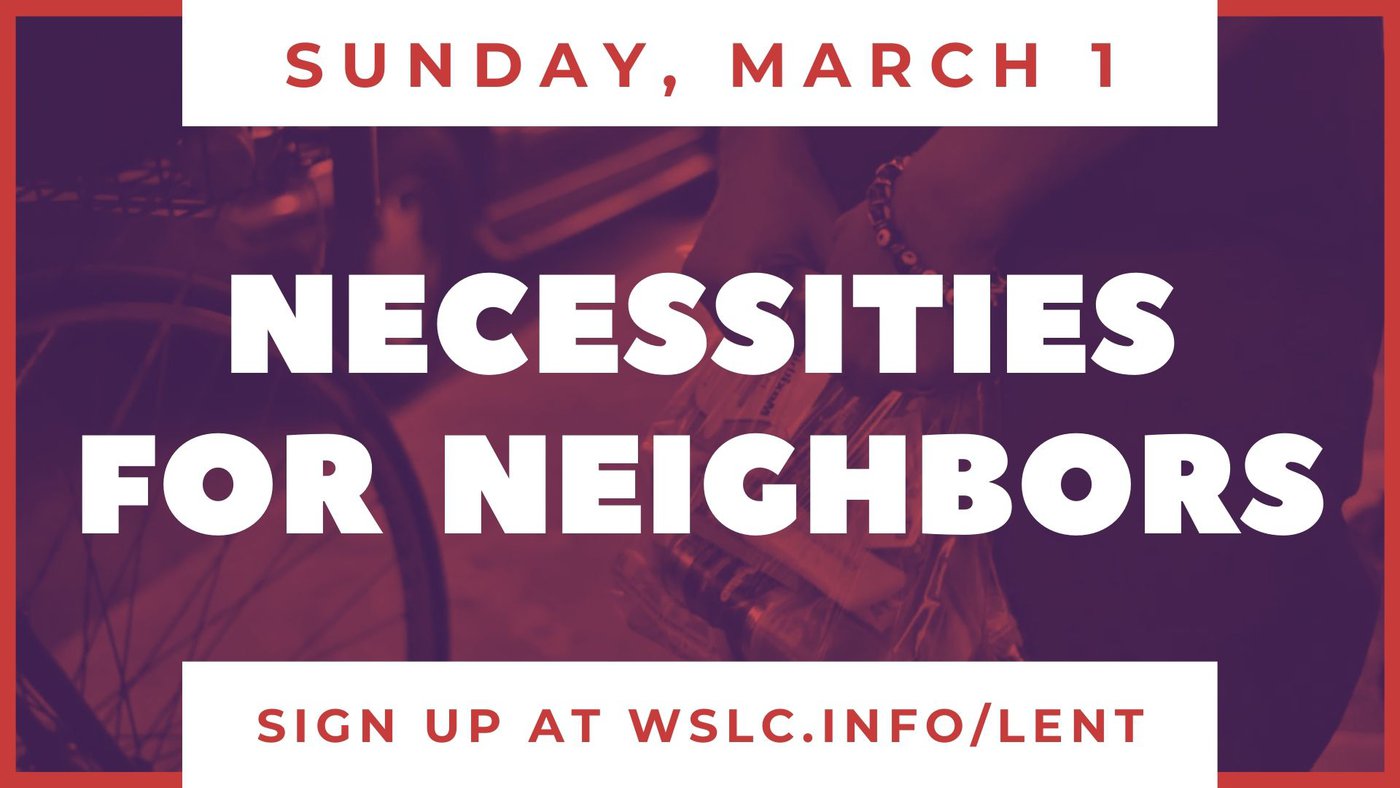 Necessities for Neighbors
One of our first Humankindness acts of Lent will be to serve at Necessities for Neighbors, a ministry that supplies hygiene products to those in need, on Sunday, March 1, 2:30-5:00 pm, at Peace Lutheran. A few hands needed on Saturday, February 29, 9 am, to help set up. Sign up to serve at wslc.info/lent. Bring toilet paper over the next few Sundays to help support this ministry.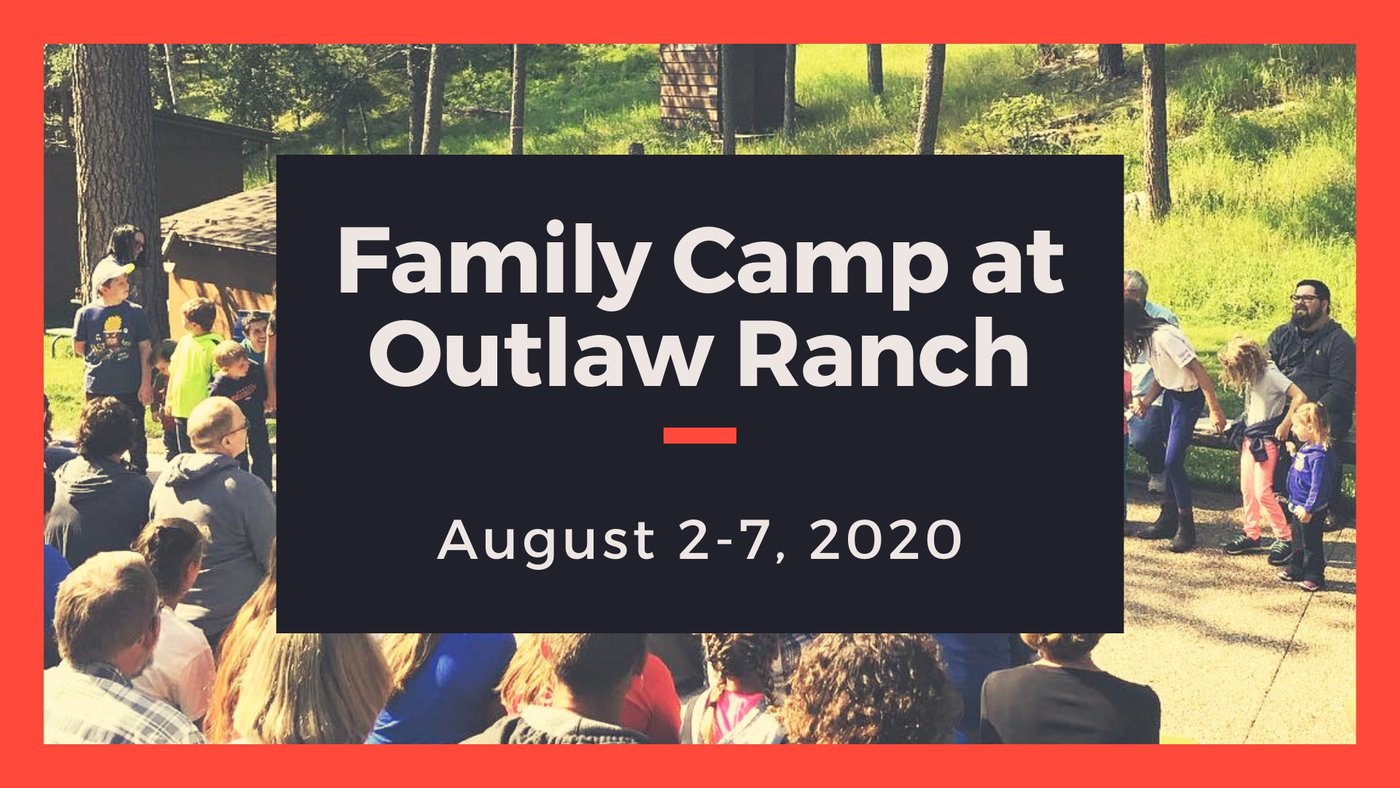 Family Camp at Outlaw Ranch
Families are invited to Outlaw Ranch for family camp, in the Black Hills, just outside of Custer State Park, August 2-7. Pastor Heidi will be leading the adult ed and Kevin and Mara Stillson will be the resident musicians. Join them for a fun week!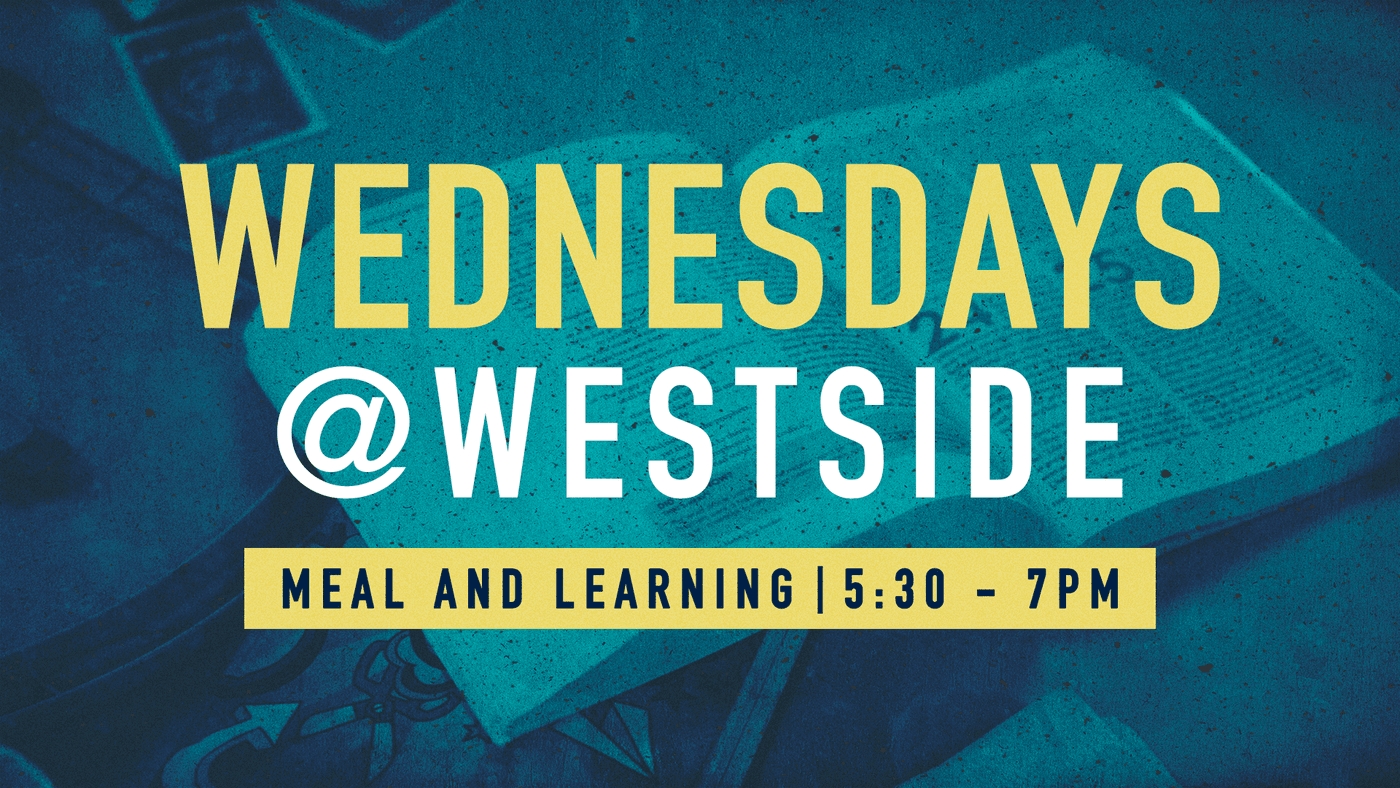 Wednesdays @ WestSide
In January and February, we expand Wednesdays @ WestSide in both time and scope to include a simple, continuously-served meal from 5:30-6:15 followed by faith formation and learning in large and small groups (children, confirmation, adults, parents) from 6:15-7:00. All are welcome!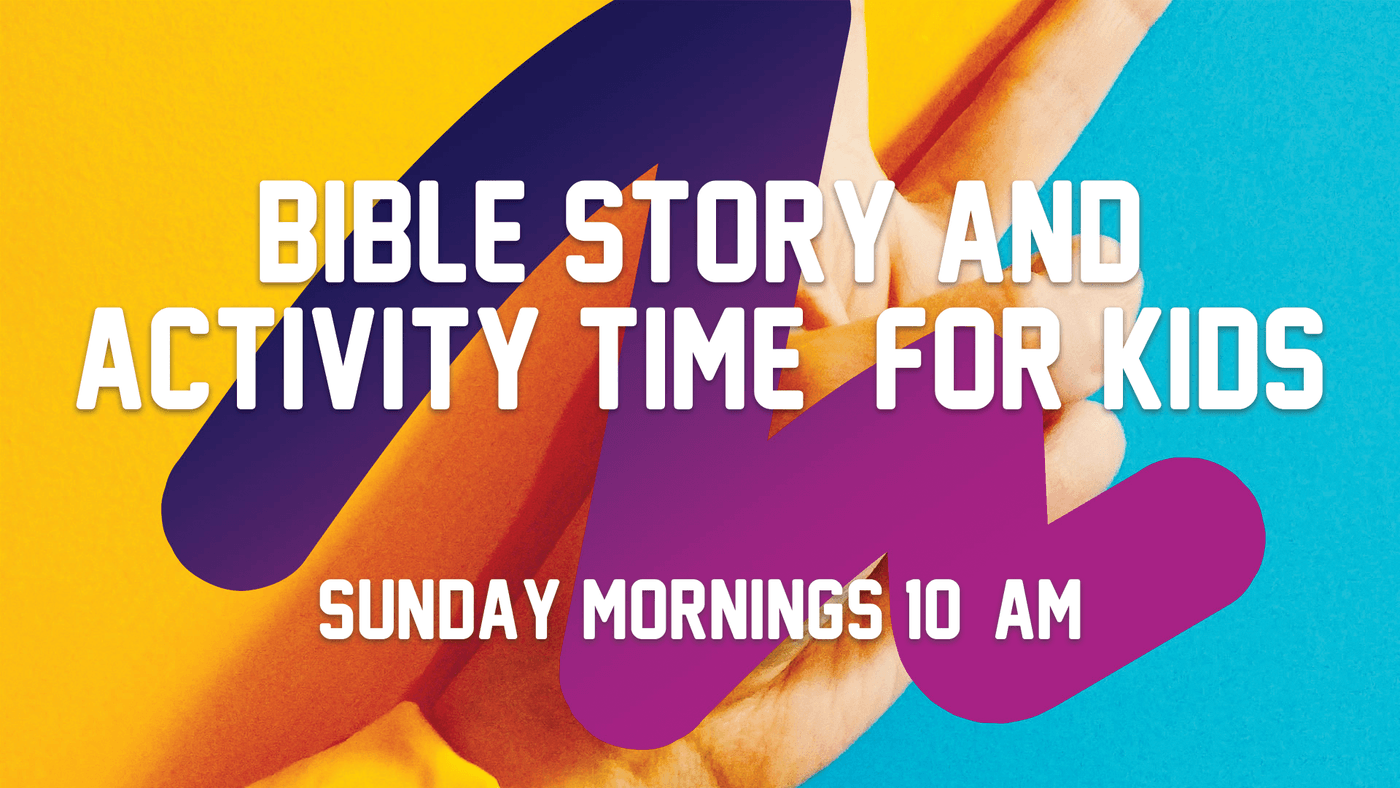 Bible Story and Activity Time
A Sunday school-like experience for toddlers thru elementary kids, happning on Sunday mornings from 10-10:20 am. Short and simple, focused on hearing one Bible story every Sunday, doing one engaging activity, and learning the faith tool of prayer. Simple, meaningful, fun.
---
Sioux Falls Church Softball League
\ WestSide has been invited to form a team for the Sioux Falls Church Softball League. Interested in putting together a team? For men, women, and youth age 16 and older. Contact Pastor Heidi to be a team leader.
Open House
There will be an open house and get-together for Rose Gramm, hosted by Rose's friends in celebration of her retirement, on Sunday, February 23, from 1-3 pm. Refreshments served. All are welcome!
---
Sermon Series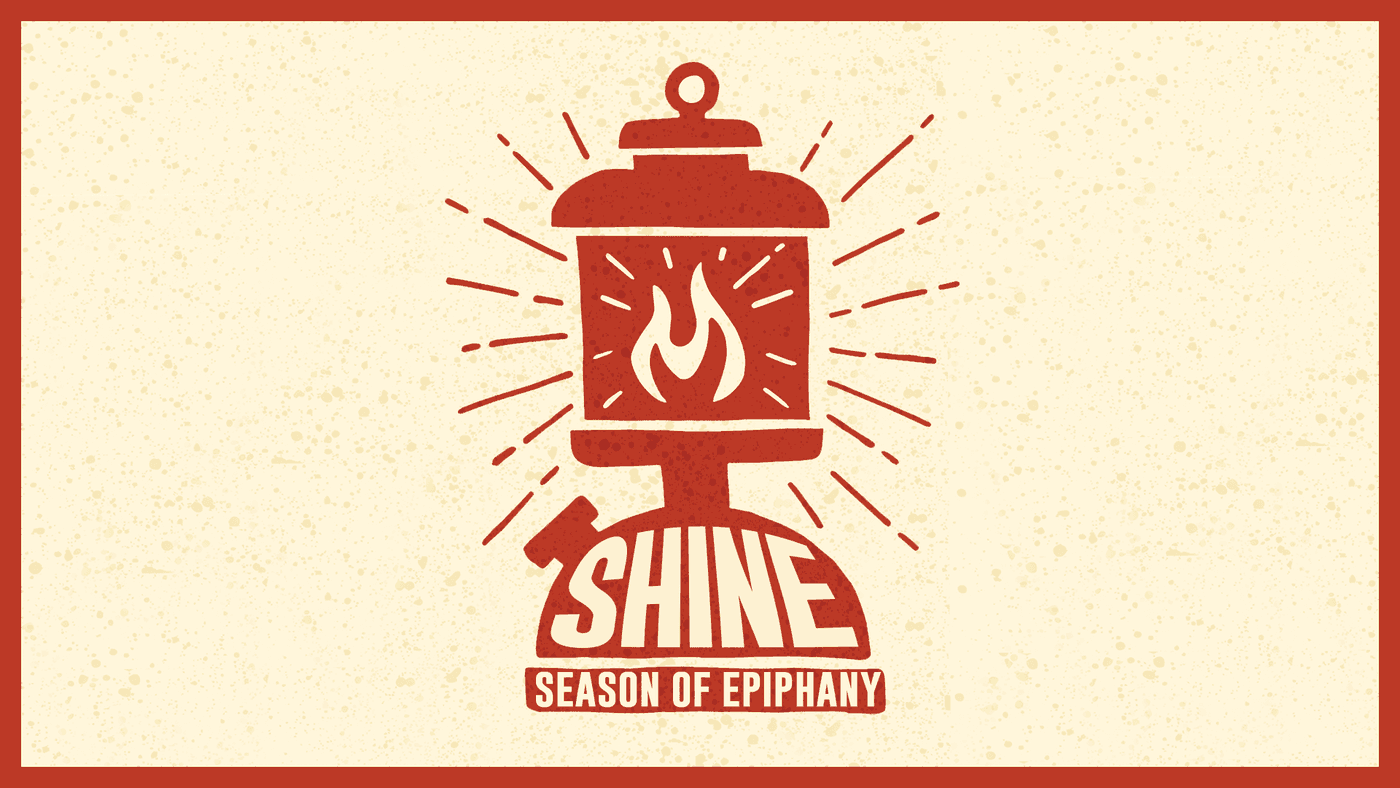 The light of Christ shines on us! As children of God, that is, those who have been given the light of Christ, we carry this light with us. In the season of Epiphany, the time after Christmas and before Lent, Jesus is revealed to be not just a light, but the light that is our life and the light that shines on not just some but all. All the nations, all the people. The light SHINES in the darkness! And the darkness does not overcome it. Let your light so shine! Through Jesus, God promises that it does.
---
Order of Worship
Welcome! We are glad you are here. Worship is at the center of our life together at WestSide; it is where we are met with God's promise in Christ. You are invited to be comfortable in this place, trusting that God meets you here, as you are.
Gathering Song My Heart Will Not Fear by Richard Bruxvoort Colligan
Sharing of Peace
Confession and Forgiveness
Song of Praise Hallelujah! Praises to the Son! by Michael Morris
Prayer
Kid Talk
Scripture Acclamation Alleluia! by Larry Olson
Scripture Deuteronomy 30:15-20 and Matthew 5:21-37 Deuteronomy reminds us where we find life. In the Gospel, Jesus reveals that sin goes much deeper than our outward actions.
Sermon Take notes
Song Amazing Grace, How Sweet the Sound ELW 779
Apostles' Creed
Offering
Prayers You Are the Light by Nate Houge
The Lord's Supper Communion is one of two sacraments in the Lutheran Church. Sacraments are gifts from God to you, delivering God's promise to you with an earthly element (bread and wine). Any in need of mercy are invited to receive this gift.
Benediction
Mission Opportunities
Sending Song This Little Light of Mine ELW 677
Sending Words
ELW = Evangelical Book of Worship hymnal, the red book found in the rows