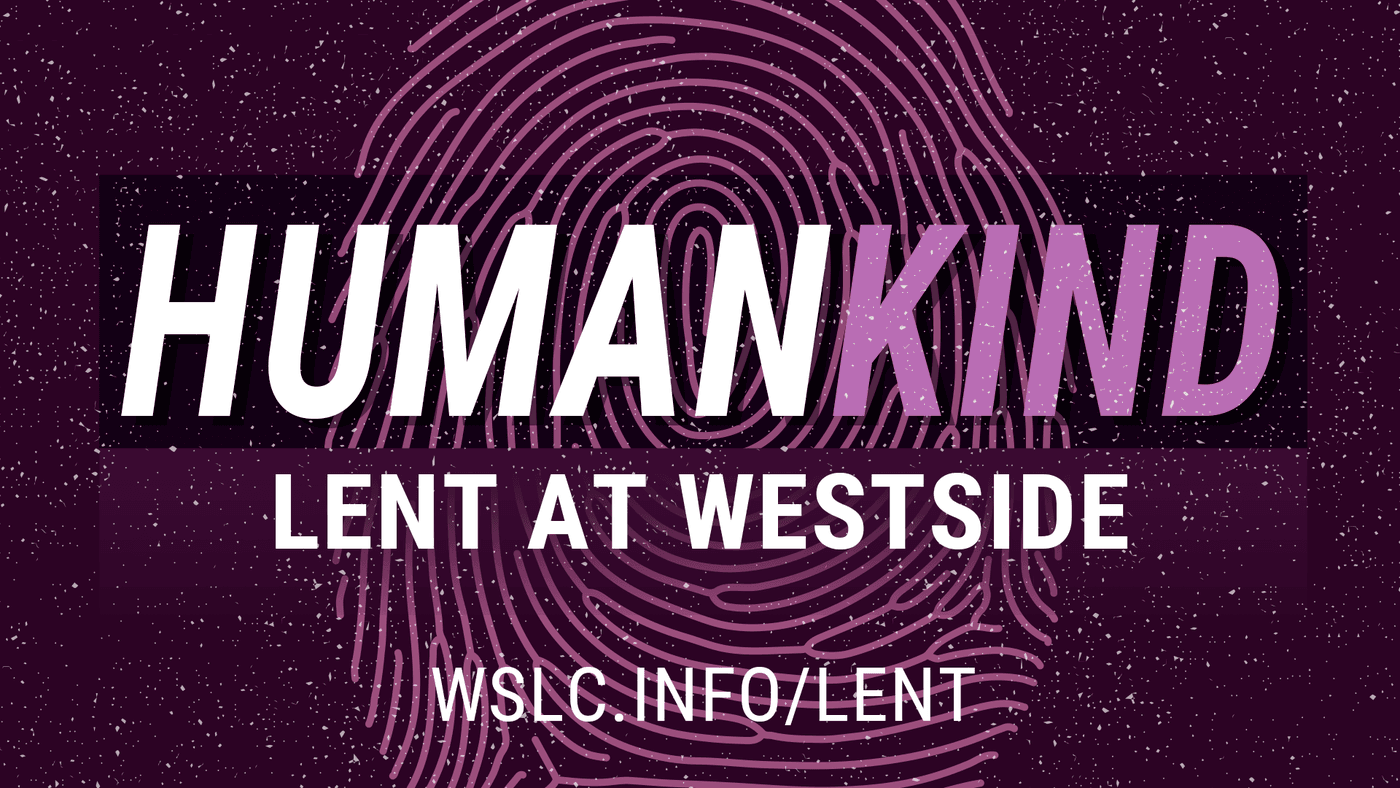 HumanKind
This Lent, we will be exploring humankind -- that God in Jesus chose to be one of humankind, what it means for us to be humankind, and we will get out into our community to serve the varying humankinds that we count as our neighbors in Sioux Falls. Give a little humankindness.
---
Service Opportunities
Some of our planned Human Kind service opportunities have changed because of COVID-19. If you are looking for ways to help, please visit coronahelpsf.com for opportunities.
---
Giving Opportunities
Financial Gifts
During Lent, we are invited to give extra and, even, sacrificially. These extra financial gifts and offerings are designated to help fund mission and service outside of WestSide, so, this year, Lenten offerings placed in the Kids Giving Jar will go to fund serving at the Banquet and Necessities for Neighbors, among others.
Collections
During Lent, we are collecting the following items that will be used for Necessities for Neighbors and care kits for Church on the Street, a ministry for the unhoused in Sioux Falls. Hold on to these items until we are able to gather in church again.
Toilet Paper
High-Quality Wash Cloths
Bar Soap
Shampoo (travel size)
Conditioner (travel size)
Deodorant
Hard Candy
Hand Sanitizer (travel size)